Pour ne rien manquer de l'actualité culturelle, abonnez-vous à notre newsletter
Birth & Beyond x Ivan Debs
Art
Sur l'initiative de Nadine Mokdessi et de l'Agenda Culturel et avec la collaboration des deux associées de la compagnie Silverdeer, Caline Jilwan et Carla Khater ainsi que de Maria Fiani et Gigi Massaad, a été lancée l'idée de mettre en relation un ou une artiste et une ONG pour offrir à ces dernières une visibilité supplémentaire en ces temps difficiles. Associer l'Art à l'humanitaire c'est mélanger des sensibilités venant de différents horizons pour renforcer le message universel de solidarité.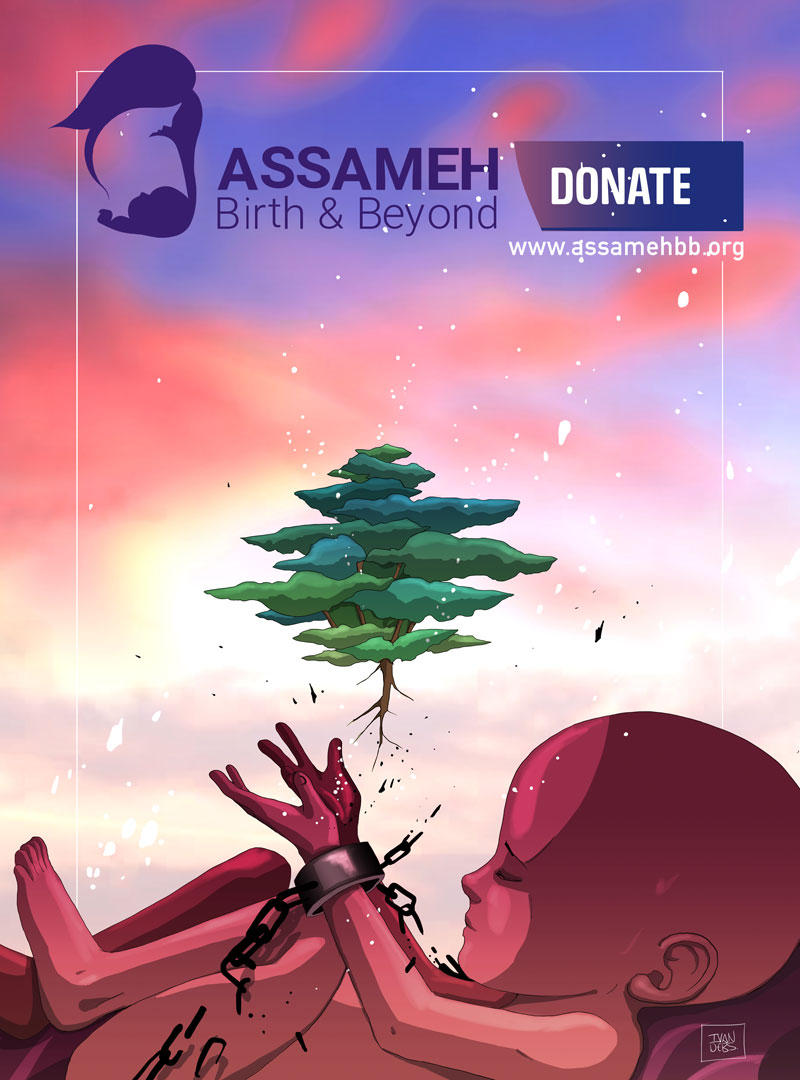 ASSOCIATION: BIRTH & BEYOND
70,000 babies are born every year in Lebanon. Of these births, 9,000 (12%) are premature. On top of it, since 2015, Syrian refugees account for 9,000 of premature births yearly. This results in a total number of over 18,000 premature births on Lebanese soil! Quite a staggering number that only a few are aware of.
The cost of medical care, suitable for premature babies in privately held hospitals, varies anywhere between $20,000 and $30,000. These hospitals tend to decline patients covered by the national social security (NSSF) and the ministry of health
(MOH); even more when treatments are qualified as complex and time-consuming.
While there are two government hospitals ("The Hariri Hospital" and the "Baabda Hospital") accredited to cater such needs, there is an insufficiency in specialized functioning medical equipment and a deficiency in staff headcount to handle growing numbers of patients.
We dreamt about creating a non-profit organization that would specialize in the rehabilitation and medical support of pediatric wards in government-public hospitals across Lebanon through adequate facilities ensuring the right level of dedicated care to current and future Lebanese newborns and premature babies.
And our dream came true. How?
Our first step was partnering with an existing government hospital. We took over the old ward of the Quarantina Hospital, which services over 500,000 people, of which 150,000 are children, from its 7 neighborhoods (Quarantina, Gemmayze, Saifi, Burj Hammoud, Nabaa, Dora, Sin el Fil).
We managed to renovate the ward with the latest medical equipment and prenatal services facilities through the "Carlos Slim foundation" and the "Give a child a toy association". We then signed strategic alliances with St. Georges Orthodox Hospital and Balamand University, to support us in transforming the Quarantina ward into the first ever Government University Hospital in Lebanon: "The Carlos Slim Center for Children".
However, the financial sustainability of our project remains our main challenge, when 60% of Lebanese population lives under $6 a day, and only 70% of children admitted at the Quarantina Government Hospital are covered by NSSF or MOH. To ensure the right level of care that current and future Lebanese premature babies need, the "Carlos Slim Center for Children" cannot survive with the limited financial resources from the government. This is why contributions from the private sector and individual citizens are crucial.
We dreamt big and continue to do so with the projects we aspire to achieve in our pipeline: a pediatric dialysis and transplant center, a cancer treatment center, and an infectious disease department and isolation sections. Projects that make a difference, and that require your help.
Who We Are
Association d'aide à la mere et l'enfant à l'hopital, ASSAMEH - Birth & Beyond is a non-profit organization founded in 2014 by Pr. Robert Sacy along with a devoted team of volunteers, who strongly believe that Lebanese children should never be denied the medical facilities they deserve.
ASSAMEH is dedicated to support Government Hospitals in providing first class specialized medical care to families who cannot afford it, at the fraction of the cost incurred in private hospitals.
Website: www.assamehbb.org
Né à Abidjan en 1993, Ivan Debs quitte la Côte d'Ivoire pour le Liban, afin de continuer ses études aux Beaux-Arts. Passionné de peinture, de dessin et de l'image, il est depuis jeune illustrateur indépendant travaillant dans plusieurs branches du domaine (Presse, Animation, Illustration, Musique... ). D'un caractère calme et discret, il s'exprime avec dévouement dans son travail, mariant poésie et rébellion, des messages à sa génération le poussant à toujours aller plus loin, découvrir et se battre.
Instagram: @ivan.debs