Pour ne rien manquer de l'actualité culturelle, abonnez-vous à notre newsletter
Lebanese Food Bank x Nouri Flayhan
Art
Sur l'initiative de Nadine Mokdessi et de l'Agenda Culturel et avec la collaboration des deux associées de la compagnie Silverdeer, Caline Jilwan et Carla Khater ainsi que de Maria Fiani et Gigi Massaad, a été lancée l'idée de mettre en relation un ou une artiste et une ONG pour offrir à ces dernières une visibilité supplémentaire en ces temps difficiles. Associer l'Art à l'humanitaire c'est mélanger des sensibilités venant de différents horizons pour renforcer le message universel de solidarité.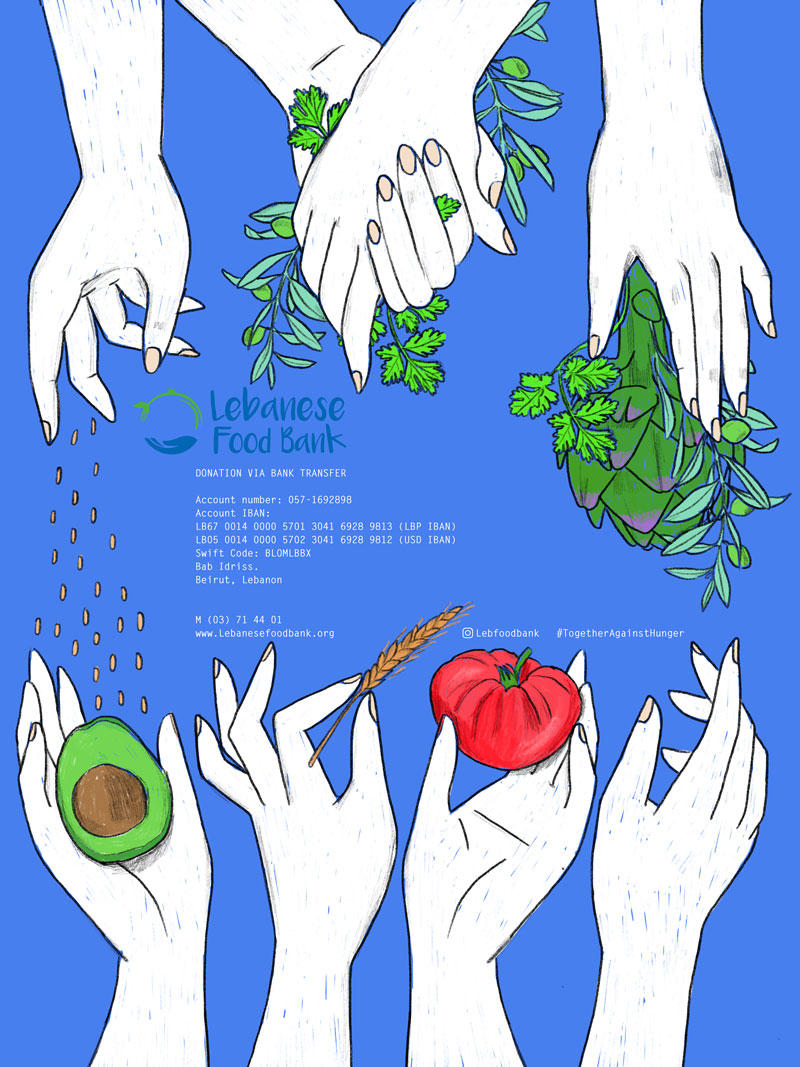 ASSOCIATION: LFB – LEBANESE FOOD BANK
Vision
A Hunger – Free Lebanon by 2025
Mission
To alleviate hunger and help the environment throughout Lebanon by collecting wasted food of good quality and impartially distribute it to charities and people in need as a mean to social progress.
About Us
The Lebanese Food Bank (LFB) Association is a non-governmental organization established in 2011 by a group of Lebanese citizens to fight hunger and food waste in Lebanon. The LFB is a member of the Food Banking Regional Network in Dubai; which is part of the Global Food Banking Network. We are audited by one of the big 4 global accounting firms.
Every day, LFB provides food to vulnerable families and individuals through 70 selected NGOs across Lebanon disregarding political or religious affiliations. This is achieved via the collection of surplus food from partner restaurants, hotels, caterers, supermarkets and food exporters/importers.
The Food Bank collects non-hazardous food products from reputable donor partners in accordance with international standards of safety and hygiene. Our food handling team holds certifications issued by Boecker; accredited by the Chartered Institute of Environmental Health (CIEH, UK).
Website: www.lebanesefoodbank.org
Facebook: @Lebfoodbank
Instagram: @Lebfoodbank
Instagram: @nouriflayhan