Pour ne rien manquer de l'actualité culturelle, abonnez-vous à notre newsletter
Another 92
Art
11/11/2021 à 18:00
Jusqu'au
31/01/2022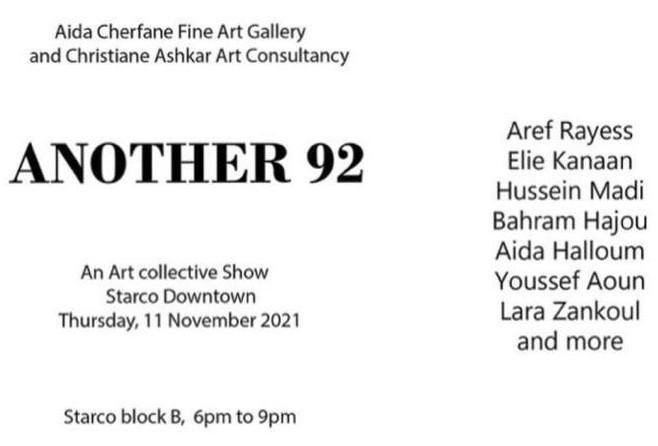 A world within a world, Art creates a space for us to breathe and be - against all odds and uncertainties.
92 Downtown the collective exhibition organised by Aida Cherfan Fine Art Gallery and Christiane Ashkar Art Consultancy will be extended for another 92 days due to the positive response from art lovers and the general public.
Join us on Thursday, 11 November at Starco block B from 6Pm to 9Pm to celebrate Another 92.
The exhibition will be ongoing until the end of January, showing Aref Rayess, Elie Kanaan, Hussein Madi, Bahram Hajou, Aida Halloum, Yousef Aoun, Lara Zankoil and many more.
Open Monday to Saturday from 11 Am to 7:30 Pm